Yallingup is where surfing began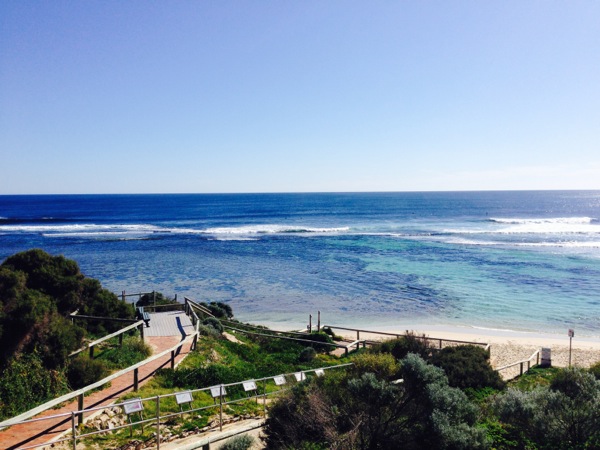 They say that Yallingup is where surfing began in the mid 1950s.
Yallingup Beach is a long white sandy beach that stretches from the steep hillsides to the north, which are covered in bushland, to the southern rocky headland.
Many surfing competitions happen here throughout the year, and the viewing platforms all along the shorline offer amazing views of the Indian Ocean, and the surfers riding the waves.Yallinup is a very popular holiday destination.

Yallingup Beach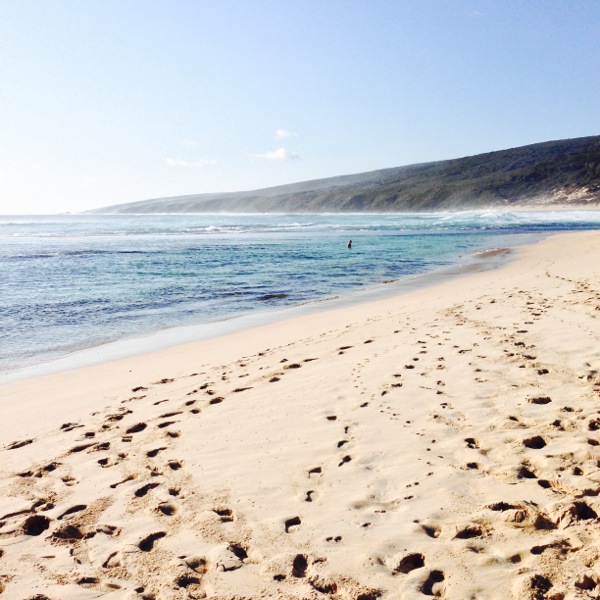 Access to the beach is from the car park is to the right of the playground, to the right of the shower facilities.
A long shallow cement staircase brings you down onto the beach or branches off to several viewing platforms set into the dunes.
The beach itself is about 30 m from waterline to dunes, and gently slopes into the ocean. A lovely long curving beach, with a small bay on the northern end.

Yallingup Coast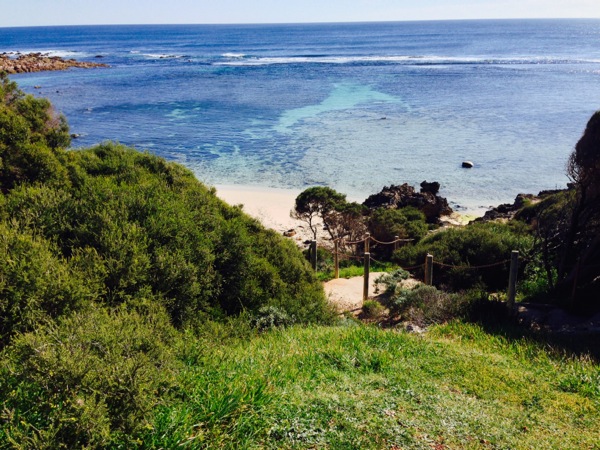 The beach is also a popular walking beach. The southern, which coast across the low reef usually offer smaller paddling waves.
Looking up the coast you can just make out the tall Sugarloaf Rock sitting off the coast in the distance.
This stretch of coastline is an important area for marine and coastal biodiversity. Signs encourage visitors not to remove anything from the beach. The signs are also informative and are nicely spaced as you descend the staircase onto the beach or viewing platforms.
Yallingup Reef
The reason for the great way this is the Yallingup Reef which sets hidden just offshore.
The reef is a haven for many fish, including tropical fish, thanks to the Leeuwin Current.
The lagoon on the inside of the reef is a safe place for smaller fish.
Yes, snorkelling is permitted, and sometimes even encouraged, but do you to the size of the weeds and the reef, you must take care.
Playground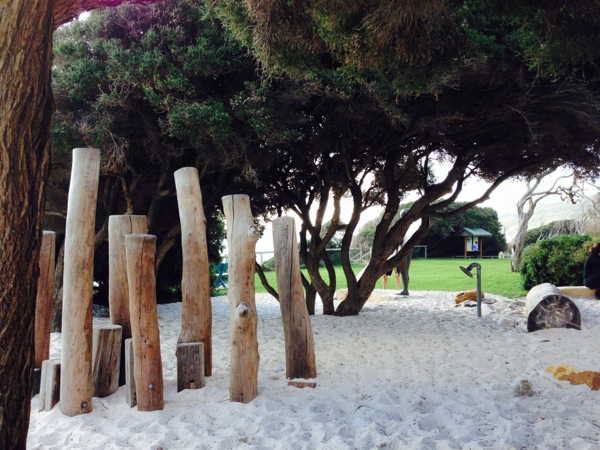 At the car park there is also a large, wonderfully built playground for children set amongst well-kept green grass and picnic tables.
This is quite a unique playground, and reflects the creativity of the area.
There are also barbecues and toilet facilities as well as showers for those that are sandy from the beach. Dogs are not allowed in the park or on the beach.

Place of Love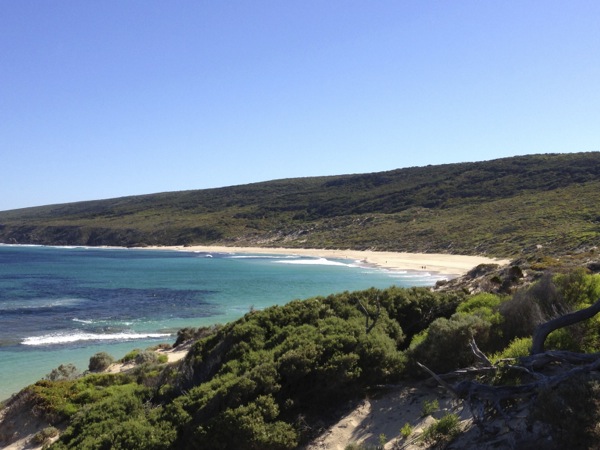 Yallingup means 'place of love' in the Wardandi Aboriginal language.
Yallingup is a stunning small town idyllically located on the edge of the Indian Ocean, everyone loves it!

The beautiful beaches, the Leeuwin-Naturaliste National Park, the rocky outcrops, the limestone caves, the light house…this area is breathtakingly beautiful.