Current Weather in Margaret River, Busselton & Dunsborough:
---
Official Margaret River Climate:
Wikipedia has the Climate in Margaret River described as: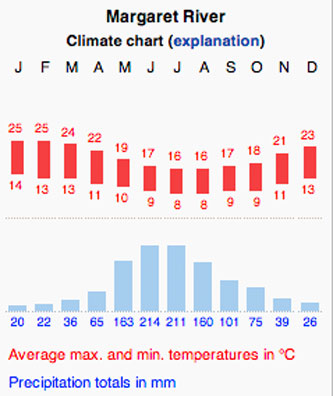 Margaret River is located 9 kilometres (6 mi) inland from the Indian Ocean at a point about halfway between Cape Naturaliste and Cape Leeuwin in Western Australia's South West region.
The climate is humid Mediterranean, with an average annual rainfall of around 1,130 millimetres (44 in). Most rain falls between May and August, when around two days in three record measurable rainfall and around one in ten over 10 millimetres (0.39 in). During the summer, the weather is very warm, though there are usually sea breezes, and frequently sunny.
In other words, it's lovely down here in Margaret River!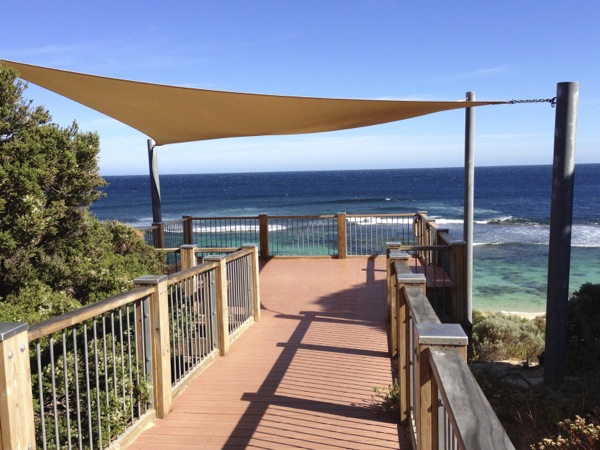 The summer months are obviously the warmest and driest, however the wildflowers and whales come in the cooler seasons... It's always nice to visit Margaret River, Dunsborough and Busselton.