Reaching the Canals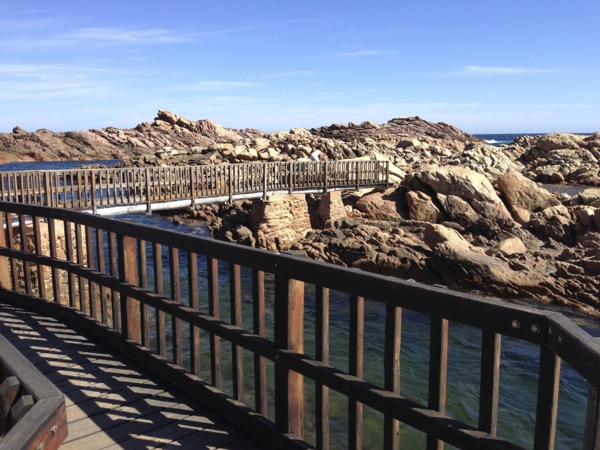 Canal Rocks rock formation is amazing.
The Indian Ocean has carved crevasses and channels into the rocks of the headland leaving a network of patchy rocky islands.
These channels can be observed from a raised wooden boardwalk which takes you out onto the rocks.

Spectacular Sights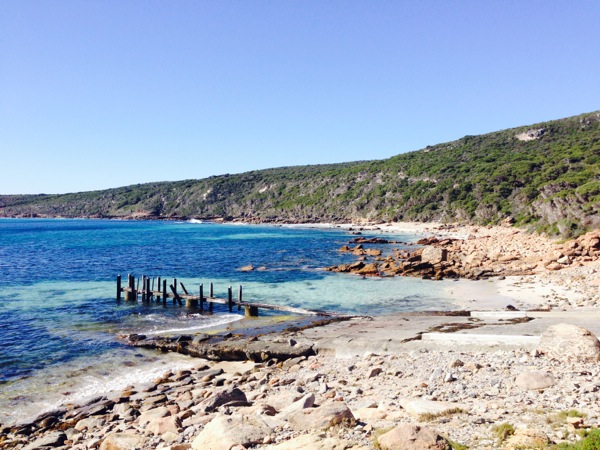 For those who are wanting to sit in the car, the views from the car park are amazing facing north towards Cape Naturaliste.
However, mobility is not as important at this location than others as the sealed pathway that lead from the car park to the best viewing platform at the end are all on a flat level well sealed path.

Boardwalk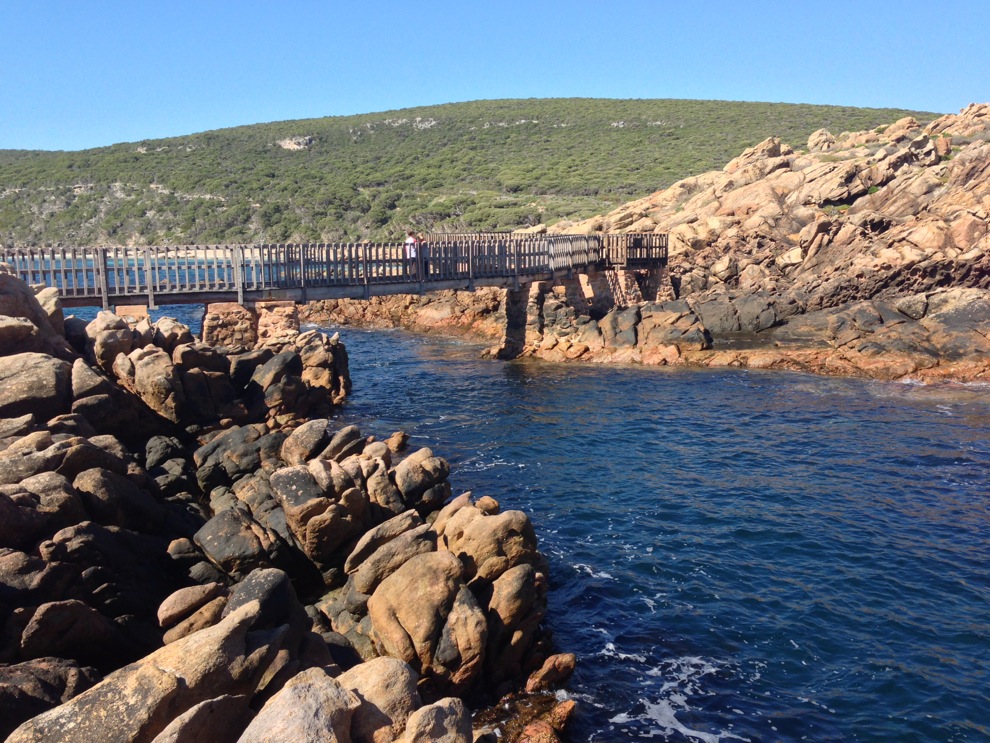 As the path reaches the rocks, a wooden path or footbridge takes you around the north side of the rocks and brings you face-to-face with the canal, which is why Canal Rocks is named.
The footbridge deposits you onto the rocks themselves, which you're free to climb over. Strong rips and currents, king waves and surges frequent the area, so stay well clear of the waterline. And supervise children at all times.
Another time
The rocks wonderful to climb across, and are reminiscent of another planet, or another time.
Over thousands of years the Indian Ocean has washed these rocks clean and yet they stand, cracks and all. Amazing.
Located just south-west of Yallingup, Canal Rocks is easily accessed off of Caves Road when heading south from Yallingup. There are toilets but no shade at the rocks.