(Almost the) Longest Wooden Structure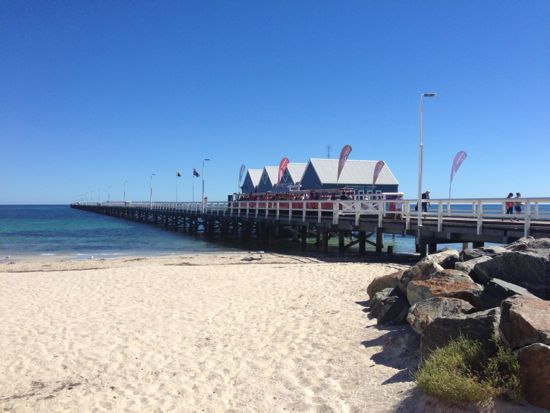 When visiting the Busselton/Margaret River region the Busselton Jetty is one destination to build into your trip.
The Jetty is 1.8 kilometers long which is quite a distance to stretch out into the blue waters of Geographe Bay.
Not something you'd want to run. But you can walk!

Walk the Jetty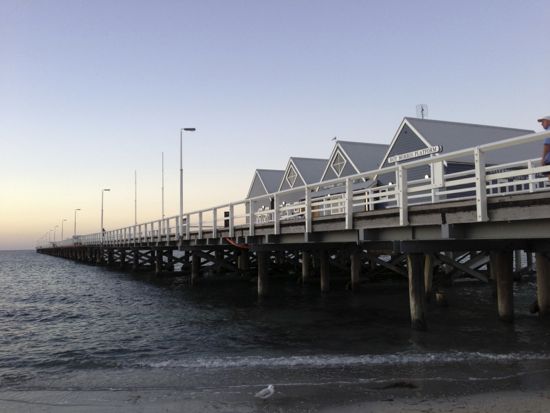 The Jetty is open from 8:30am to 6pm, and walking the Jetty takes approximately 25 minutes, each way. You can purchase tickets at the Interpretive Centre window at the start of the Jetty. It is a lovely walk out into Geographe Bay along the Jetty. Local fishermen and women are fishing the jetty all throughout the day, and the fresh ocean air makes the walk all the more enjoyable.
Take the Train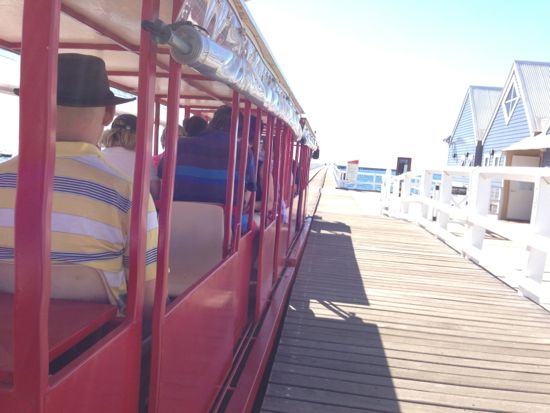 Experience a fun way of making the journey... by train. Children and adults love the sight of the small red train, perfectly sized to take passengers back and forth the length of the pier. A memorable 1.7km train ride with an unbelievable view of Geographe Bay, both ways! In summer this is a popular activity, so book your tickets early. If you're looking to have a memorable experience, the train is an unforgettable memory.
Under the Waves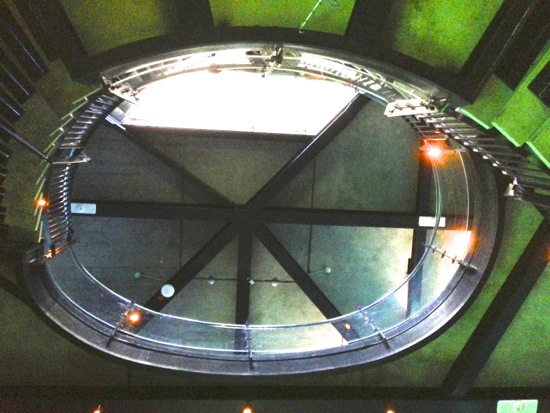 Combined with the underwater observatory, the Jetty is one of the most beautiful, interesting and stimulating places to visit in the region.
Not only is the Jetty impressive in length, but the opportunity to go beneath the waves so far from shore and get a glimpse into what life inhabits the bottom of Geographe Bay. Wow.
The Underwater Observatory is worth a visit if you get the chance.

Interpretive Centre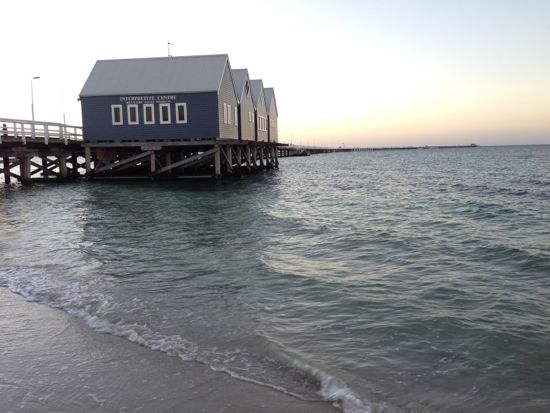 On the beach-side, just offshore, is an interpretive centre at the Jetty which is filled with information on the construction and history of the Busselton Jetty and townsite.
The jetty is often occupied by people walking, fishing and strolling but is no longer a commercial jetty and was closed to shipping in July 1972.
Opening Times: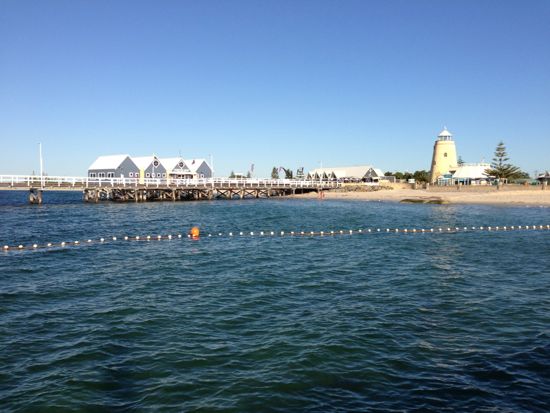 Please check at the Interpretive Centre and Underwater Observatory for up to date times and opening hours. This is only meant as a guide to the recently published information: Jetty Train: 9am - 5pm

Busselton Jetty Prices:
There are several options for visiting the Jetty. If you're going to take the TRAIN or visit the UNDERWATER OBSERVATORY, we highly recommend you BOOK IN ADVANCE.